AnaPath Services offers intracellular investigations at the nanoscale using our inhouse Transmission Electron Microscope (TEM). Our microscope (Hitachi HT7820) can be used to observe the ultrastructure of samples at magnifications up to 800 000X with a lateral resolution of 0.14 nm. It is equipped with an Energy Dispersive X-ray Detector (Bruker XFlash), enabling the high-resolution elemental analysis of specimens.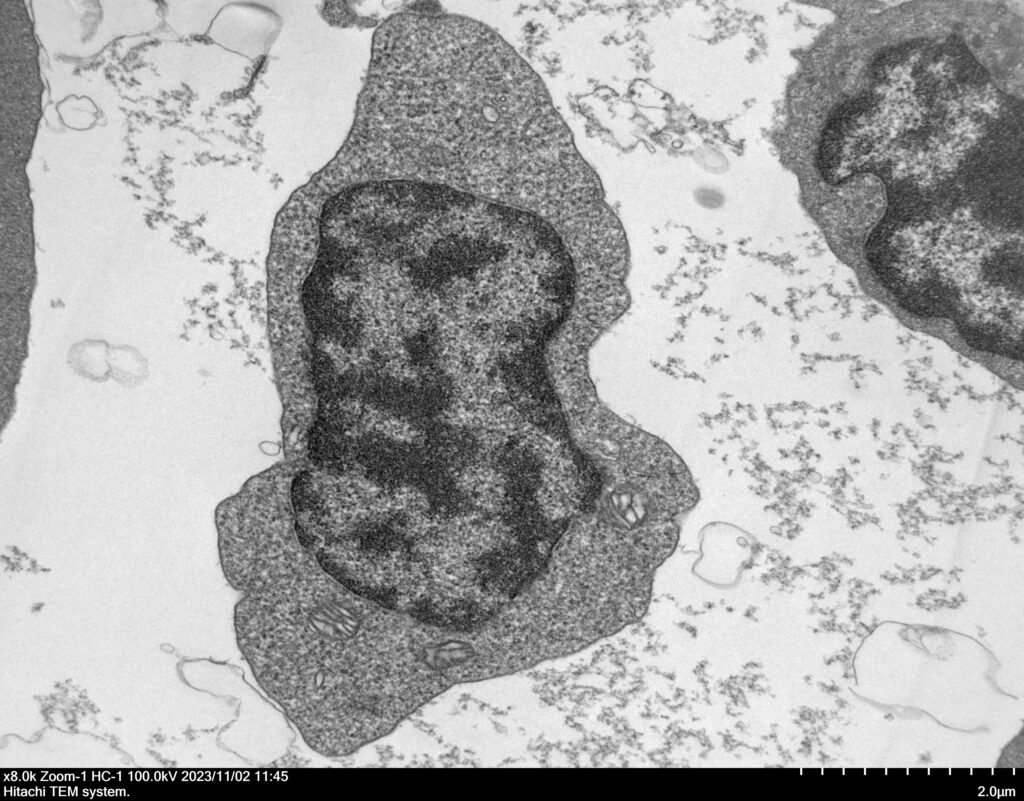 TEM imaging principles
Transmission electron microscopy uses magnetic lenses to focus a beam of high-energy electrons through thin specimens (~100 nm thick) and then magnifies and projects the resulting image onto a CCD camera. As thicker and higher density regions of a specimen are more effective at scattering electrons than thinner less dense regions, contrast is created in the image. Biological TEM specimens are normally fixed and stained with osmium tetroxide. Osmium rich regions of the specimen appear darker in the image.
Energy Dispersive X-ray spectroscopy
Characteristic X-rays are one of the many resultant signals from high-energy electrons interacting with atoms. Each atomic species releases a unique x-ray signature upon irradiation by electrons. By analysing these peaks, it is possible to determine the overall composition of a specimen and the presence or absence of key elements within a structure.