Histotechnology
General Histotechnique
Approximately 35'000 tissues can be trimmed, processed, embedded and stained by HE staining per month. Histological routine and special stains include, but are not limited to PAS, Perls' Preussian Blue, Oil Re O, Azan, Methylgreen-Pyronin, Phalloidin, Sirius-Red or Fluoro-Jade.
 
Special Trimming
At AnaPath we master tissue trimming, routine for the standard approaches and special trimming for special purposes. We know RITA, Young and Sargatz. To support your research and development in special fields like inhalation or Audiology we apply the most suitable, regulatory requested approach or develop an adequate trimming schema.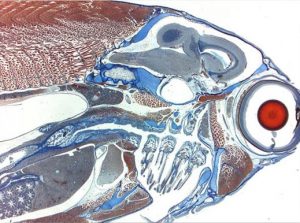 Special Histology: Neuropathology Processing
– Perfusion Techniques – on your site
– Plastic Embedding (resin epoxid for semi thin sectioning at 100nm to 300nm)
– Special Staining methods: e.g. Toluidin Blue, Bodian Stains, detection
of degenerated neurons with Fluoro Jade etc.
– Image Analysis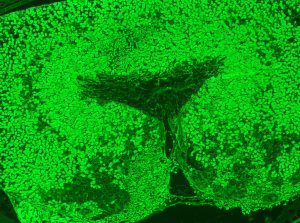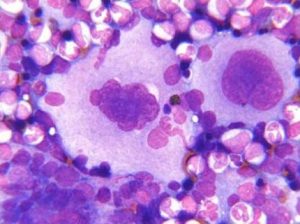 Special Histology: Plastic/Resin Embedding
Plastic embedding techniques (PMMA or Technovit) for implation studies and non decalcified material (e.g. bones). Sample trimming with diamon saw (EXACT System) and use of sandwich-techniques.
Different staining methods available: e.g. Paragon, Masson's Trichrom, Toluidin Blue, Giemsa, etc.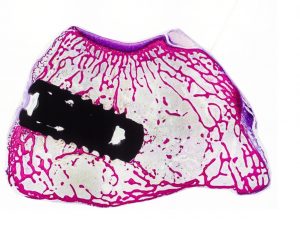 Special Histology: Special Trimming
At AnaPath we master special trimmings for special purposes. Techniques for rodents adapted according to Young including longitudinal section of the nasopharyngeal duct (4 transversal section for rat and hamsters, 3 transversal sections for mouse). Standardised technique for dog nasal cavaties (4 transversal sections) and monkey (3 transversal sections) nasal cavaties. Standardised technique for larynx (according to Sagartz) and lower respiratory tract pathology for rodents. Separation of rat inner ear from the middle ear for the generation of chochleogram and middle ear mucosa evaluation from the same ear.